About San Diego
San Diego's climate, beaches, and attractions are just a few reasons why people from around the country and the world make San Diego their home. To learn more about San Diego, visit www.sandiego.gov.
UC San Diego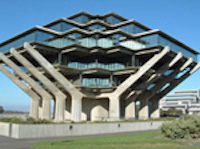 UC San Diego's academic environment fosters excellence and forward thinking. This can be seen in its faculty and academic training programs. UC San Diego is home to several Nobel Laureates and recipients of the Fields Medal, the Balzan Prize, the National Medal of Science, the National Humanities Medal, the Pulitzer Prize and the Kyoto Medal as well as Tony and Academy awards.
In the 2015 U.S. News & World Report Best Colleges guidebook, UC San Diego ranked 8th best public university in the nation and 37th best university in the U.S. among more than 200 public, private and for-profit institutions.

UC San Diego was ranked 6th in the nation, 2nd among all U.S. public institutions and 13th in the world for total research output by the journal Nature in their 2014 index.
UC San Diego Health remains among the nation's best, according to U.S. News & World Report's 2015-16 issue of "America's Best Hospitals." The magazine's widely cited findings placed UC San Diego Health first in the San Diego metropolitan area and fifth in California. UC San Diego Health ranked in 11 specialties, including Gastroenterology & GI Surgery (#24).
San Diego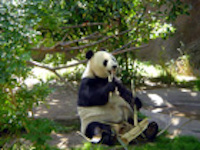 San Diego is home to two famous attractions: the world-famous San Diego Zoo and SeaWorld San Diego. The San Diego Zoo is where families can get up close to rare and exotic wildlife and see giant pandas. A visit to San Diego Zoo Safari Park, formerly known as the Wild Animal Park, is like taking the family on an African safari.
SeaWorld San Diego is another great place to take the family. The park offers many amenities including education programs, animal exhibits and shows, and rides. It is easy to spend the day and come away with memories of a lifetime.
Beaches & Parks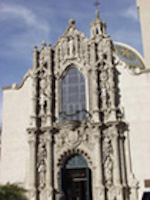 With 10 beaches to choose from, San Diego is a perfect outdoor activity location. You can swim, surf, kayak, wind surf or bike the boardwalk. Balboa Park is the largest urban cultural park and located in downtown San Diego. It is home to 15 major museums and various performing arts venues including the Old Globe Theater, which resembles Shakespeare's 16th-17th-century theater in London. Balboa Park has 1,200 acres of lush landscaping and gardens and is located adjacent to our famous Zoo.
Golf Courses
San Diego is a golfer's dream. San Diego has golf courses scattered throughout the county, including its most famous Torrey Pines Golf Course, a stop on the PGA tour.
Bike & Hiking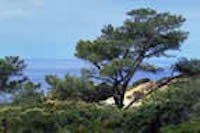 Mission Trails Regional Park is 5,800 acres of open space preserve. It is the 6th largest municipally-owned park in the United States and the largest in California. Outdoor enthusiasts can hike, mountain bike, rock climb, camp and use the equestrian trails.
Pictures provided by Winston Dunn and Jeff Keller